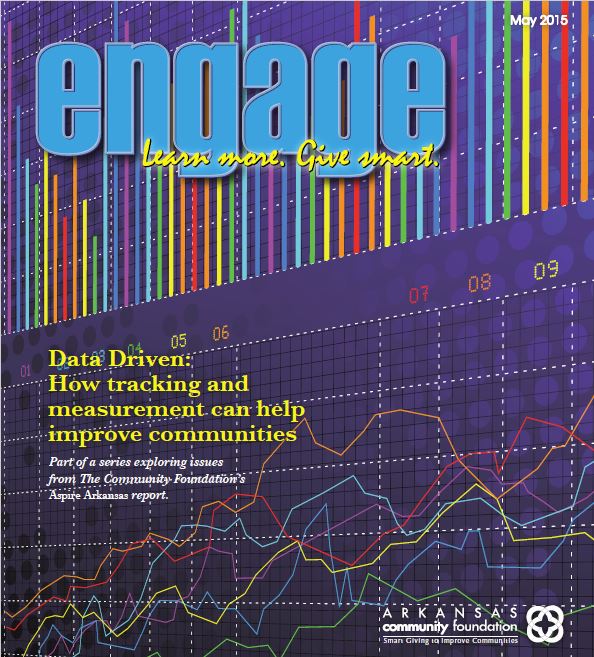 "It's too easy to lie with numbers."
"Yes, but it's even easier to lie with words."
No, that's not a joke by Bill Nye the Science Guy. It was how Professor William Ware caught the attention of a bunch of "words" people in his statistics class at the University of North Carolina at Chapel Hill years ago.
The skeptical statement was one he said he heard all too often from people complaining that statistics could be poked and prodded until they could support any position. The pithy response? His logical reply to such silliness.
Still, just as a statement is not necessarily true simply because it's printed in black and white, a statistic also needs to be understood in context.
No question, numbers and statistics are valuable tools in figuring out "what is," especially for people who are committed to changing "what is" (high rates of drug use or low education attainment, for instance) into "what can be." In fact, those good folks shouldn't make a move without knowing what the data tells them.
One of the best places to find such indicators is in the collection of measures reported in the Arkansas Community Foundation's Aspire Arkansas report. The report is chockfull of numbers that, together, paint a portrait of the health, education and economic status of the people in our state. Granted, it's not always a pretty picture, but it provides a stark portrayal of what needs to be improved.
Thumbing through the report, a few numbers may jump out at you because they seem so outside the norm. These pieces of data are lovingly called outliers by statisticians, because, if you plot them on a piece of graph paper, they would fall quite noticeably outside the cluster of all the other bits of data.
A few outliers that might catch your eye in the 2013 Aspire Arkansas include:
At 60.7 percent, the rate of "obese adults" in Desha County appears much lower than in surrounding counties. That's according to data for 2010 provided by the Arkansas Health Department.
Higher rates of smokers live in Arkansas's western, mountainous counties, though the rate drops when you get to Northwest Arkansas. Again, those rates are based on 2010 data provided by the Health Department.
While Lee County has some of the worst ranks in the state when it comes to education and poverty indicators, it looks better than you'd expect when it comes to teen birth rate.
The immediate question that arises when one stumbles upon outliers such as these is, of course, why? Soon behind that inquiry for many well-meaning people is, what can we do to fix if it (if it's a negative outlier) or replicate it (if it is a positive one).
It's important to answer that first question, well, first. Let's take a closer look at each to see just what might be influencing these rates.
Adult Obesity in Desha County
At first glance, something quite positive seems to be happening in Desha County when it comes to adults and weight. In the Aspire Arkansas chart labeled "adult obesity" the rate in Desha (60.7 percent) is quite a bit lower than it is in surrounding counties.
In fact, of all the Delta counties on the map of 2010 rates, Desha is the only one that ranks in the state's lower third of counties.
Ah, but this seems to be a case where the numbers may look better than they actually are.
The percentage for obesity on the map actually includes the percent obese plus the percent overweight. "If you look at these separately, there's not as much variation,' Andrea Ridgway with the Health Department's Hometown Initiative explained.
But that's not the only reason the true situation in Desha may be somewhat different than the numbers, at first blush, indicate.
"Desha had a smaller sample size than surrounding counties," said Sabra Miller with the survey section of the Health Department's Center for Public Health Practice. The obesity data is collected through phone surveys – in 2010, that collection was done via landlines. "With African-Americans and [other minority] populations, cell phone usage is more likely," Miller explained, adding "so we may not have reached as many of the population" as we did in some of the other counties.
When that happens, responses are adjusted with a weighting formula so the final statistics reflect what the actual age, gender and racial makeup of each county is, Miller said.
The result is that the final numbers have to be considered an estimate, and, with statistics, all estimates have a margin of error measured as a standard deviation. "So it would all fall within the standard deviation," Miller said.
The more important point, she stresses, is that even though Desha might stand out from among its Delta peers when the statistics are taken at face value, the county still illustrates how large a problem obesity is in Arkansas as a whole.
While Desha County's reported obesity rate is 31.4 percent, the state's is 31 percent. Sadly, that's just about the same number of people in each who are neither overweight nor obese.
The Health Department's Hometown Health Initiative and the Arkansas Coalition for Obesity Prevention are two initiatives focused on improving this unhealthy facet of our state.
Smokers in Western Arkansas
Except for the five counties of Northwest Arkansas, the western portion of our state appears to be populated by a lot of smokers. With rates ranging from 25.8 percent to 35.2 percent of adults who smoke, almost all of the top-third tier of Arkansas counties in this measure are located in the western regions of Arkansas.
"I think maybe socioeconomic indicators come into play," said Bobby Willborg, the Health Department's southwest regional tobacco grants administrator.
His colleague agrees. "Smoking is more prevalent among whites and lower income [persons]. Northwest Arkansas has high white populations but is very affluent. Other mountainous areas of Arkansas are predominantly white but also [have] high poverty," said Don Adams, southwest regional manager with the Health Department.
Those are exactly the reasons efforts to educate about the dangers of smoking and to create policies to discourage the behavior should be focused in such areas, and they have been.
For instance, the Hometown Health Initiative in Newton County, which had a 28.1 percent rate of adult smokers in 2010, has implemented a number of anti-smoking initiatives over the last 10-15 years, according to Linda Thompson with the Health Department's northwest region.
These include working with the region's Tri-County Tobacco Coalition to award smoke-free restaurants (before state law addressed the issue) and working with local schools on tobacco education activities.
Such efforts take money, Thompson said. "Newton County is fortunate to have access to the Boone County North Arkansas Partnership for Health Education at North Arkansas College and the large Boone County Hometown Health Coalition that gets funding including past grants for drug-free and tobacco-free [efforts]."
Teen Behaviors in Lee County
Another place where concerted community efforts seem to be taking root is in Lee County.
Lee County fares poorly in comparison with the rest of the state in terms of educational attainment and income. As several of the people interviewed for this article have pointed out, it's hard to rate well on most measures of well-being when that's the case.
So it's surprising that a place like Lee County seems to, well, if not shine, at least stand out on an indicator like births to teenage mothers. Lee County's rate of 9.1 births per thousand teens, while in the middle tier of all Arkansas counties, is far below that of its contiguous counties of St. Francis (19.1), Monroe (14.8) and Phillips (20.1).
The efforts of community members like Bishop Michael Thomas likely have something to do with that. A little over 10 years ago, Bishop Thomas was involved with a program to reduce the number of teenage girls giving birth in his community. It was a combined effort, he said, through an organization called Our House.
The 18 or so young women in the program received "mothering" as well as lessons in abstinence, faith practices, the importance of spacing pregnancies and children apart and the prevention of HIV/AIDS and other sexually transmitted diseases.
Though that program ended around 2006, Thomas said, "The thing I see about doing this type of stuff is that, if you have a passion for it and implement it strong enough – even if that program is no longer in place, the effect will continue, like a residue."
In addition to the possible lingering and assuredly positive effects of the Our House program, Lee County benefits from a strong Health Department presence that works well with the school system's nurse, according to Veronica Sellars, who works with the Health Department in Lee County. The team effort provides not only in-school health education to students but also a case management approach to dealing with teenage family planning issues.
Sometimes the data goes against the conventional wisdom. For instance, when Bishop Thomas in Lee County was reached for this story, he was meeting with some people in his latest outreach effort, one involving intervening with young men who have been in trouble.
So when he was asked about another surprising outlier for Lee County – the relatively low rate of drug usage in 2010 that Arkansas Aspire reports -- he responded with surprise and disbelief, saying thoughtfully, "I'm not sure that's right."
Maybe it is just a fluke of the data. Perhaps it's caused by under-reporting or another sampling error. Or, perhaps, just perhaps, it's a reflection on the work that he and others do to make Lee County a better place.
If it is, it's work that's definitely worth replicating.
By Julie Johnson Holt