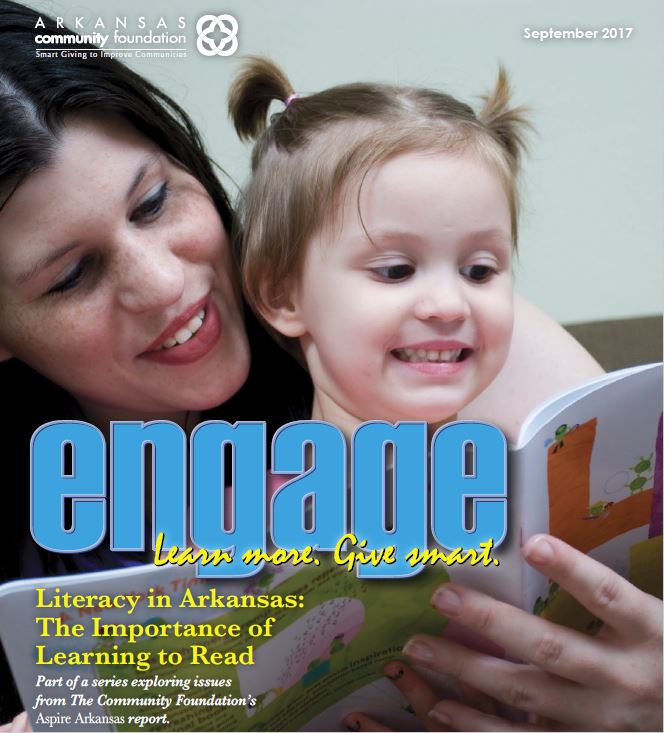 Three years ago, Danna Blubaugh saw a television news story about AR Kids Read's immediate need for 300 tutors. She responded by going to the organization's website and signing up to tutor at McDermott Elementary School in Little Rock. The mother of three young adults, Blubaugh had never been to the school before becoming a tutor.
Brightly colored walls, large photographs of students in action and an outdoor courtyard make McDermott an inviting learning environment. Principal Amy Cooper said reading tutors are an amazing addition to the school even beyond improving reading skills, "We are a school shaping the whole child. Having community volunteers come in helps our students understand what it is to give back and shows them that one day they can give back to children in their community."
Blubaugh helps students from two second grade classes and has learned that most students see the ability to read chapter books as a big landmark. "The one-on-one experience with tutor creates a safe space for the students to learn," she said. "Really, it is all about building their confidence."
Teachers match students with tutors and provide books at the students' reading levels, but Blubaugh brings a few tools of her own. She uses flash cards to help with word recognition and has found that a sticker book is a great icebreaker because all kids like stickers.
"I had to go online and get a new set of 'Ranger Rick' because I love that magazine. Everyone likes to talk about animals," Blubaugh said. "One of the things I like most is that I get to relive teaching my own kids to read."
It gives her great joy to get to know the students, interact with them and make them better readers. "When they get interested in the story and want to read more and more, that is a success. What we are doing is instilling a culture of reading," Blubaugh said.
She is not a professional teacher, and that is not a requirement for tutors. They can spend as much time at the schools as they choose since there are different levels of commitment in terms of hours per week. Blubaugh has been very happy with the support she receives, including seminars and packets of information that help tutors be more effective.
"Do it," is her advice to those on the fence about being a reading tutor. "You get more out of it that you could ever give – the kids are always surprising you."