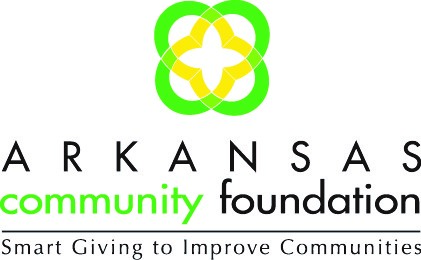 For more information, contact: FOR IMMEDIATE RELEASE
Lea Whitlock
501-372-1116
New online tool helps Arkansans use data to improve communities.
Little Rock, Ark. (May 23, 2018) – Arkansas Community Foundation has launched AspireArkansas.org, an expanded online version of the Aspire Arkansas report with accessible, county-by-county data on education, healthcare, families and communities to help individuals, organizations and communities make better decisions through better data access.
"Individuals and groups throughout the state can use the data on AspireArkansas.org to target key issues that mean the most for their communities," said Heather Larkin, Arkansas Community Foundation President and CEO. "The knowledge they gain can be a catalyst for choosing the most important local priorities to support with time, funding and advocacy."
Aspire Arkansas grew from a need that Arkansas Community Foundation identified for more accessible, localized data that can drive community improvement. Back in 2011, the first Aspire Arkansas report was published with county-by-county data on issues important to Arkansans. The data was updated in 2013 and an Aspire Actions report was added to help Arkansans bridge the gap between data and actions that could accomplish specific community goals.
Since the inception of Aspire Arkansas in 2011, Community Foundation affiliates throughout our state have been able to make grants and build partnerships to address the areas identified through the Aspire Arkansas data and analysis. Statewide organizations and government entities have used the combined statistics to better understand issues and provide smarter answers to those they serve.
"Key findings aggregated on AspireArkansas.org all come from previously published sources. But seeing the data together can provide a snapshot of the quality of life in our state or in a particular county," said Sarah Kinser, Community Foundation Chief Program Officer.
On the AspireArkansas.org site, community indicators help determine strengths and weaknesses and focus efforts to improve Arkansas. Aspire Arkansas also provides commentary that interprets the indicator information through maps, graphs, summaries and charts. For most indicators, data by county is available. Details of county-by-county data can be downloaded free from the site.
Some data bright spots are:
High school graduation rates in Arkansas are increasing.
College remediation rates are decreasing somewhat, although our rate is still relatively high compared to other states.
Insurance coverage rates now match the national average, 90 percent.
Unemployment is below the national average and decreasing.
Child abuse and neglect dropped 14 percent between 2012 and 2017.
Arkansas leads the way on charitable giving, ranking third in the nation
The share of Arkansans taking part in service organizations, neighborhood organizations and other groups rose 4 percentage points to 30 percent between 2008 and 2013.
Some data hurdles Arkansans must overcome include:
There are large disparities by race and ethnicity on almost every education indicator.
Only 37 percent of third graders meet the reading readiness benchmark ACT Aspire standardized test.
Arkansas leads the nation in physical inactivity, and life expectancy is three years less than the national average.
Arkansas is first in the nation for the number of births to teens.
Arkansas households earn roughly one-fourth less than the national average.
32 percent of Arkansans lack access to affordable financial services.
Local political involvement is decreasing, and volunteerism rates trail the nation.
"The Community Foundation funded the website and data aggregation," said Larkin. "We want to provide easily accessible data so that better giving decisions can be made – to let more people know how our state is doing on crucial issues."
Arkansas Community Foundation is a nonprofit organization that fosters smart giving to improve communities. The Community Foundation offers tools to help Arkansans protect, grow and direct their charitable dollars as they learn more about community needs. By making grants and sharing knowledge, the Community Foundation supports charitable programs that work for Arkansas and partners to create new initiatives that address the gaps. Since 1976, the Community Foundation has provided more than $179 million in grants and partnered with thousands of Arkansans to help them improve our neighborhoods, our towns and our entire state. Contributions to the Community Foundation, its funds and any of its 28 affiliates are fully tax deductible.
###